Full-time development engineers will correspond with customers one-to-one.
Full-time development engineers support orders by each project overseeing the entire process with responsibility based on the quality management system in accordance with the ISO. We cooperate closely with the person in charge of the customer to manage smooth progress and flexible support such as specification changes. We provide a high degree of satisfaction by supporting to fulfil customers' expectations in the finished product.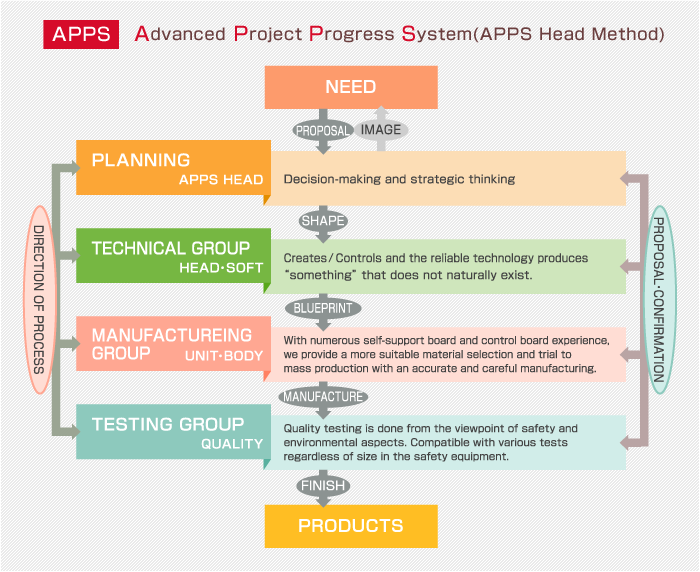 We support foreign product in Japan.
We are supportive of manufacturing products in Japan. Fuji Automation also takes advantage of geographical benefits to communicate closely within the country and endorses customers' business at its best.
In addition, we secure a reliable security protection regarding development. Under the partnership of reassurance with our customers we provide contracted development and manufacturing services.
To meet customers' needs, we provide individual process services.
A full process of polished designs with total coordination, production and testing.
We are flexible enough to offer this accumulated advanced know-how and technology in separated single processes in response to customers' needs.
Performing a part of the overall process of the customers' control and offering the optimized contracted service of process are enabled by the know-how with the total coordination at our company.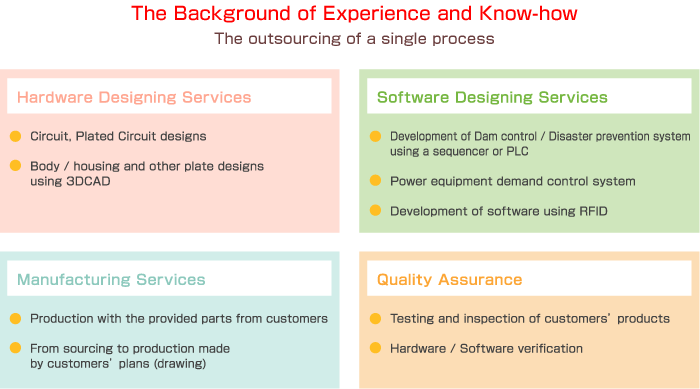 Manufacturers – Outsourcing partnership of high-mix low-volume production
Trading company – Total partner across a wide range of fields
Software maker – Outsourcing partner for manufacturing
Hardware makers – Outsourcing partner for software development
Production design (designing the layout for the housing)
Setting with good maintenance, wiring, heatproof, waterproof
Accurately tested on protection against noise and impact.